Acts 29 is a diverse, global family of church planting churches. It is such a joy for us to feature the stories of churches from our Australia & New Zealand Network, particularly the stories of those churches who are currently in the process of planting a church!  This month we spoke with Andrew & Danna who planted City On a Hill (COAH) Geelong in Victoria in 2013. COAH Geelong is in the middle of sending out a core team of people to plant COAH Surf Coast. Personally it was such an encouragement to hear their story and I hope it is for you.
"The idea to plant a new church in Geelong was first seeded by God in my heart in 2008, but it was not until 2013 when a partnership with City on a Hill Melbourne came about that aided in the first core group starting to gather. The core team was comprised of 6 adults which grew to around 70 people by the time the church had its public launch at the end of 2013. Since then we have met in pubs, hotels, a school and for almost 4 years in Geelong's AFL stadium. In 2017 we were asked to join with an existing church, St Matthews, which had few people but wonderful buildings and a great gospel legacy. We have now grown to a community of more than 400 people meeting in 4 services throughout the week in Geelong and 19 gospel communities scattered around the greater Geelong region.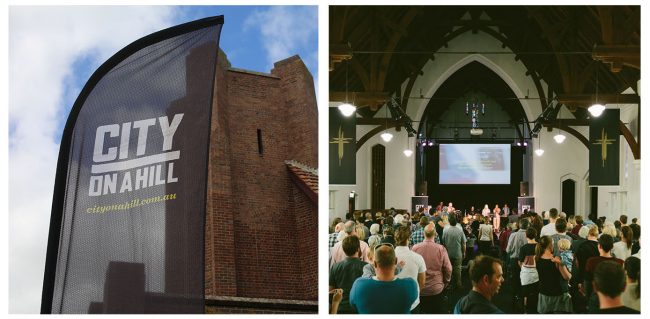 From the very first core group meeting to now our church exists to know Jesus and to make Jesus known. We have always had a desire and heart to be a church planting church and continued to be pray that the Lord would use COAH Geelong to plant more churches.
In 2016 Mel and Steve Brown came to the church while Steve ministered as a school chaplain. They served and loved people and their character and obvious giftedness led them to quickly become key volunteer leaders in our church community. Later both Steve and Mel came on staff in part time capacities and were instrumental in the rapid growth and increasing health of the church. They are both highly gifted in ministry with a call to lead and knowing our desire to be a church planting church we started having conversations around them being planted out of our church.
There has been rapid population growth on the Surf Coast of Victoria and a number of  mature believers were commuting 25 minutes to church with us in East Geelong. Steve and Mel eventually relocated to the area and cast the vision and their leadership strength and credibility has been used by our God to draw together an exciting and dynamic team. We have grieved to be seeing less of Steve and Mel and their team now they are immersed in the work on the Surf Coast but we are rejoicing to see the work begin and weekly services soon to be launched.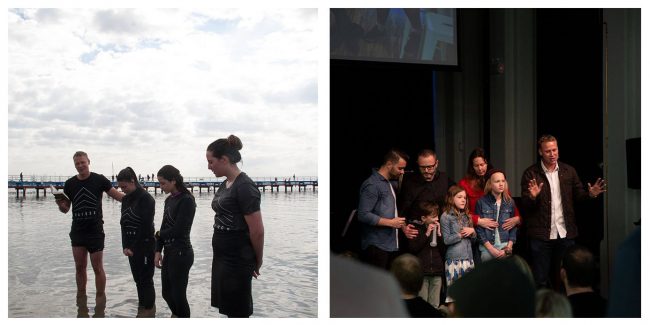 Our dream to plant a church was fueled in the early years by the ministry of Pastor Mark Driscoll. As we slowly progressed in our journey towards planting it became increasingly and painfully obvious to me that I was woefully inadequate for the task ahead. I desperately needed God and I needed others. Acts 29 were an oasis of life and encouragement for me during this time of preparation and planting. They loved and taught me, allowed me to intern at a special church (The Fields in California) and the wonderful alignment of Acts 29 with my own theological convictions made for one of the few places that I really felt at home. As we have grown and are planting ourselves the relentless commitment of the network to be a church planting network continues to be a challenge and an inspiration.
Much of our church growth over the years has come from other churches or from de churched people. However, we have always seen a trickle of new believers and more recently this has begun to increase in volume. The launch of our evening service and ministry to Deakin University appear to be used by God to see more genuine conversions, but I believe the impetus for all this is increasingly dependent prayer and a greater desire to experience more of God ourselves, to know him and not just know about him. We would love your prayers that this experience of God and fruit from God would greatly increase in the time ahead."
Join with us in praying for Andrew, Danna and COAH Geelong as well as Steve, Mel and their core team as they prepare to publicly launch COAH Surf Coast in the coming months.
If you around the Geelong and Surf Coast area and want to get connected, please contact COAH Church Website or Geelong Facebook.
Acts 29 is a diverse, global family of church-planting churches. For more information: https://www.acts29.com/plant-churches