Acts 29 is a diverse, global family of church-planting churches. It is such a joy for us to feature the stories of churches who were planted out of a church and are working towards planting themselves. This past month we spoke with Darren and Teagen who planted Liberti Church Coomera in 2017.
What was the church planting journey for you and Teagen? How and when was Liberti Coomera planted?
I (Darren) never really considered myself much of a church planter. I had the pastor hat on overseeing young adults and worship at a Church in Brisbane when the concept of church planting came on my radar. I knew it was worth exploring and I wanted to do that with Teagen. We attended church planting conferences, shared meals with church planters and asked lots of question. Then in agreement with our church elders, we decided to embark on an opportunity with Liberti Cararra to do a church planting residency on the Gold Coast. So Teagen and I moved down to the Gold Coast in March 2016, we moved into the suburb of Coomera where we had prayerfully decided to look at planting a church and began spending time with people who would later become our core group. With a strong culture in place, Liberti was eager and excited to see a new church planted. We began gathering in our living room (Left image below) of January 2017 before officially launching in a theatre at the local Tafe in April 2017! The love of the people, the generosity of Liberti Carrara and the grace of the Spirit saw a church planted to witness the gospel in the northern Gold Coast region.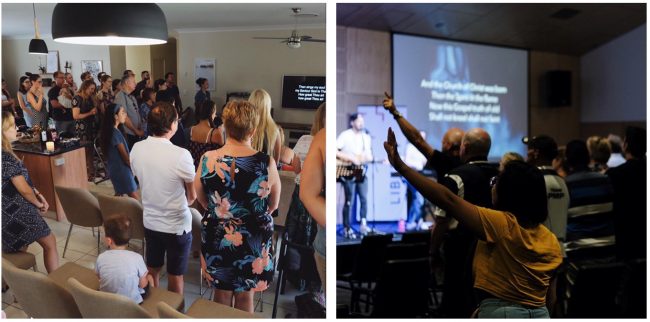 What drew you interest into Acts 29 initially and what made you want to become members?
Our souls felt well-loved by the time spent with those in Acts 29. We appreciated their love for Jesus, the word, the lost and the gospel. The theological alignment was embraced by the support and care of the people. I had the opportunity to be around many of the planters before I officially joined, and this was formative for me in wanting to commit to A29.
Where are you seeing God at work and how can we be praying for the church?
The Lord has been at work to see a healthy maturing Church become established in the broader Coomera region. There have been those figuring out how to follow Jesus with integrity and delight, saying no to sin and yes to joy in Christ. The wonder of the gospel is capturing hearts, stabilising families, reaching co-workers and renewing habits. For every family member, we've seen come to faith we are praying for many more. For every local community person served, we're praying for discernment on how best to witness the gospel.
We would love prayer:
to deepen in our knowledge and affection for Jesus,
to grow in love for all the saints,
to have our hearts stirred for evangelism,
for a permanent place to meet together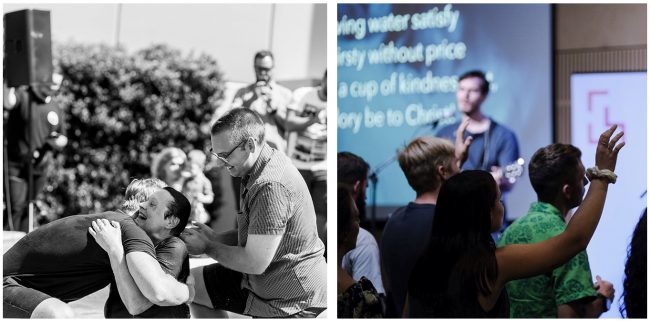 Join with us in praying for Darren and Teagen and the Liberti Church Coomera family. If you around the Coomera area and want to get connected, please contact via their Website or Facebook.Acts 29 is a diverse, global family of church-planting churches. For more information: https://www.acts29.com/plant-churches