Acts 29 Australia & New Zealand continues to grow with churches planting churches around our part of the world!
This month we are featuring our most recent Acts 29 Australian & New Zealand members Daniel with his wife Suzi and their church Life Anglican Church- Riverstone. We asked Daniel a few questions about their church planting story in Riverstone and the wider state of NSW.
Tell us about Life Anglican Church- Riverstone.
Our vision is Sharing life in Jesus. Life Anglican Church- Riverstone first opened its doors in 1885 and was involved in planting many other churches in the area. In 2017 a team was gathered and replanted into the then-struggling church, relaunching with a vision to once again be a church planting church.
What drew your interest into Acts 29 initially & what made you want to become members?
My wife Suzi and I were inspired by the way Acts 29 members speak about the gospel, not only for salvation but as something that transforms the way we see our entire existence. The heart of Acts 29 is that mission is not something we simply do, but something we live and breathe. As we explored our call to church planting, we got more excited about the things we heard God doing in many Acts 29 churches, in Australia, New Zealand, and around the globe. And that was something we wanted to be a part of.

Where are you seeing God at work at Life Anglican Church Riverstone?
As a revitalising church, we have faced a few challenges. One has been growing in unity in Christ as we pray for healing from past hurts in our church and invite new team members into the core replanting team. As God has called people into our team we continue to see Him at work uniting together new team members with existing members in genuine expressions of missional community. God has opened some fantastic and unexpected opportunities to connect with our local community!
We have a long journey ahead and want to continue cultivating a missional heart, while growing in gospel confidence. We are already seeing these seeds growing and producing servant hearts in our team, and fruit in our church. This is our prayer: that as we continue to seek gospel renewal, that the Holy Spirit would grow a Christ-like heart in all of us at Life Anglican Church – Riverstone.
Please join us in praying with Life Anglican Church – Riverstone, that many more would hear the good news of the gospel and many more churches would be planted.
If you live in the area and want to get connected, please contact Life Anglican Church- Riverstone: www.facebook.com/riverstone.life/or www.lifeac.org.au/riverstone/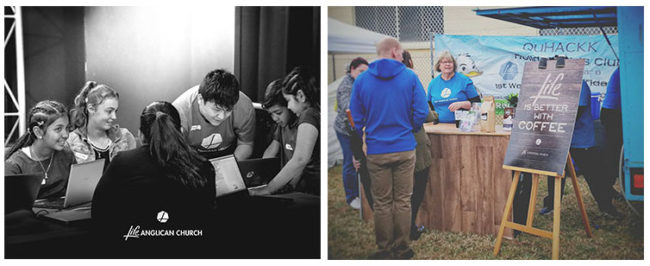 Acts 29 is a diverse, global family of church-planting churches. For more information: https://www.acts29.com/plant-churches/