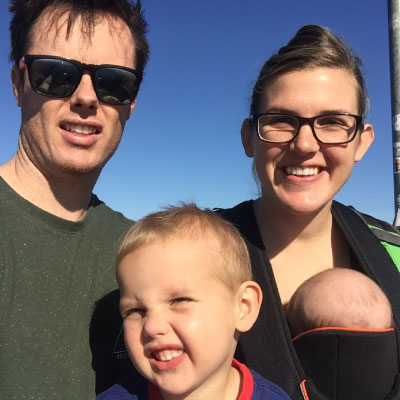 Andre Posthuma
Christchurch, New Zealand
10% funded
About Me:
My name is Andre, I'm married to Grace and we have two children, Levi and Olive. I'm in my final year at Reformed Theological College, Australia. I used to work as a teacher at a school for kids who had been kicked out of high school. The school was in a low-socio economic area of my home city, Christchurch, New Zealand, and it was in this context that I saw the needs in the area and developed a sense of calling to gospel ministry in this part of the city.
About the Church:
I am currently finishing off my studies in Melbourne, Australia, after which my family and I will return to Christchurch to begin ministry there.
About the Community:
The eastern part of Christchurch is traditionally where you will find the low socio-economic suburbs of the city. My time teaching there opened my eyes to realities that my middle-class upbringing had sheltered me from – social problems that I didn't think existed in New Zealand. Alongside these social issues there is a real need for gospel preaching churches in the area. In 2010 and 2011 Christchurch was also hit by major earthquakes. These earthquakes badly damaged the east of the city and lowered morale there further.
Prayer Requests:
That God would guide our steps as we seek to gain ministry experience and that he would provide a suitable church in Christchurch that we can begin to work with.
For evangelical churches in Christchurch to see and act on the gospel need in the east of the city.
For Christians in the east, that they might be a witness to the saving work of Jesus Christ.