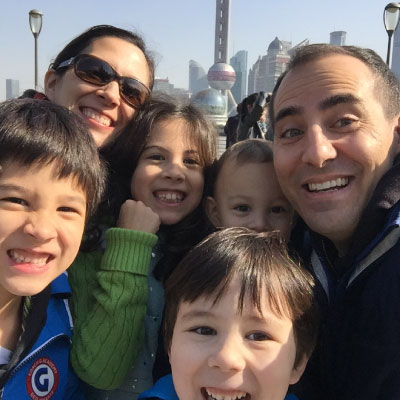 B. H.
East Asia
10% funded
About Me:
As a boy, I went to a church that didn't teach on sin or the cross. That moralistic teaching affirmed a deeper voice in my heart saying, "You are a condemned sinner." But in college I repeatedly heard the gospel until I finally understood and believed that Jesus died on the cross to cleanse me and reconcile me to God. I began to live in this hope. Since then, my wife and I have ministered for 11 years in Asia. Our mission is to see gospel-centered, local churches existing and multiplying in this county.
About the Church:
I am part of an international church planted in 2011 to meet a need for a conservative reformed church in the city. It began in a home and grew to about 80 members in 2016. I have recently been sent out by that church to work alongside an indigenous church in the city in order to mentor and train leaders and members as they reach the unreached and unengaged poor here.
About the Community:
Many of the people in our community are transient migrant workers who have moved here in search of work. Rent, living expenses, and low income make it increasingly difficult for people to live in this city. They are pushed out to the edges or to other cities entirely. The challenge here is shepherding and being built up within such a mobile population.
Prayer Requests:
For a greater personal trust and worship of Christ, and grace as our family transitions across the city in order to support a small local church.
For safety from government persecution for our church as well as understanding and growth in the gospel for our people.
That local government and landlords will be sympathetic with the church, that Christians will still be bold in evangelism and more believers will be added.