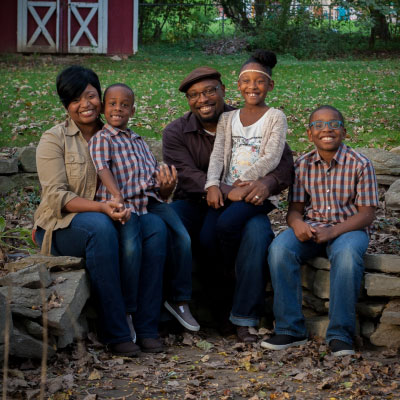 Demetrius Hunter
Flint, MI, USA
12% funded
About Me:
I was born and raised in Flint, Michigan. I grew up in a single parent home in a neighborhood with all types of family dysfunction, criminal activity, and drug use. I vowed that the circumstances I was raised in would not be repeated for my children. Six months after being discharged from the Marine Corps I heard the gospel and repented of my sins. I met my lovely wife, Latoya, and we have an adult son and three young children. We are seeking to follow God's plans for us, which we believe includes church planting in our city.
About the Church:
In 2016 we were invited to join New Community Baptist Church with the aim of galvanizing a longstanding community church with declining membership. Our hope is to help lead the church through a season of change, revitalization, and succession to the next generation of leadership.
About the Community:
General Motors once employed 80,000 people in our city but over the span of 30 years this has reduced to less than 8,000. This has brought drastic change to the city, including loss of jobs and increase in poverty and crime. The Flint water crisis in 2014 was a huge blow for residents on top of this. The crisis decimated the morale of the city, causing many to relocate. However, the people have remained resolute and there is an entrepreneurial and self-help spirit that has re-emerged. The problems are still many, but the churches and the residents are doing what they can to combat the discouragement and increase hope.
Prayer Requests:
For personal time management and focus, as well as my family as we especially care for one of our children who has Asperger's.
For revitalization, unity in the community, spiritual renewal, and for the joy of the Lord to grow in our fellowship.
For our city to overcome despair, justice following the water crisis, for good and capable political leadership, and continued strengthening of the churches.