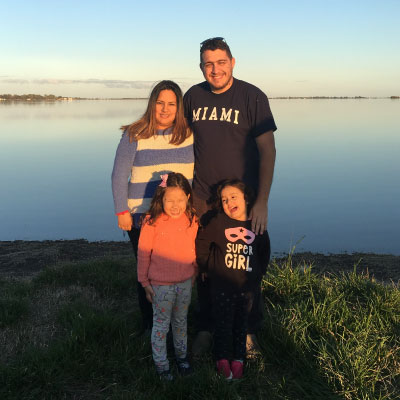 Enrique Oriolo
City Bell, Argentina
0% funded
About Me:
I'm Enrique. I grew up involved in the Catholic Church but then started to learn the occult. When my elder brother started to try to commit suicide we went to a Pentecostal Church to cast out his demons. It was there I committed with the local church. After marrying Tamara we started to look for a healthy church and God led us to La Iglesia Bíblica de City Bell. We became members and disciples, and I started to serve, preach, teach, and grow in Christ there.
About the Church:
La Iglesia Bíblica de City Bell exists to teach and live a Biblical Christianity, awakening a genuine interest in the true and transforming message of Christ in City Bell, its surroundings areas and to the rest of the world.
About the Community:
City Bell is a city with a wide range from high to low socio-economic levels. Our church is located in the dividing line of both realities. It is a city where there is a lot of secularism, and several churches that are not faithfully preaching the gospel. The area can be very expensive with more and more restaurants, shops, and economic ventures starting. There is also a large presence of the Catholic Church, with a religious educational institution in the downtown area of the city.
Prayer Requests:
For me to be like Christ to my wife and girls, especially as my wife requires hearing aids and needs extra care. I have recently started working in a company in order to support us and cover health insurance.
Pray that God will guide me through the process to become a pastor and also for unity in our church after a hard season.
For the church as we want to invest more time in evangelism with people in the neighborhood and engage with hard worldviews and New Age spiritualism.