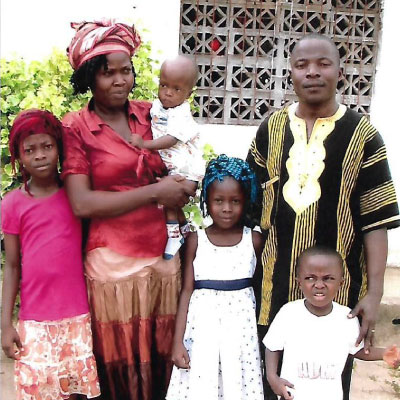 Gabriel D. Cole
Monrovia, Liberia
4% funded
About Me:
I am Gabriel D. Cole from Liberia. I am 42 and I have been married to Kolu K. for 13 years. We have 4 children. Liberia is a country that went through 14 years of war that destroyed both properties and lives. I am grateful to have been chosen to form part of this training. It is my prayer that the Lord will continue to provide so that the apprenticeship can continue because it is transforming my life.
About the Church:
Our church, Jesus To The World Ministries Inc., was established in 2011 after I returned from exile. It was started with just my family in a living room. Through prayers and constant evangelism, the Lord began to bring some members. After a year we were able to purchase our own land where we built the church, with a junior high school.
About the Community:
The community where we have our ministry is a very poor and needy community. Most of those who live here are barely surviving, they have no jobs and most depend on the church for help. The situation is so bad that young girls trade themselves to survive.
Prayer Requests:
Pray for both the spiritual and physical needs of our people.
Pray that the church would continually stand firm on the truth and that the Lord provides physically so that the church can help the needy.
Pray that the Lord would transform the community, that people will not just look at the physical needs but they will realize that they have spiritual needs also.