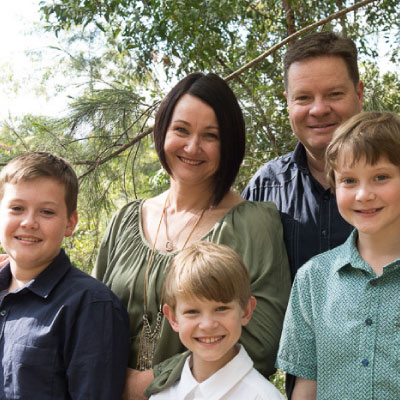 John Delezio
Peakhurst Heights, Australia
0% funded
About Me:
At the end of 2017 I finished 4 years of training at Vocational Bible College. The primary focus of this was to train everyday people to become pastors of churches. At the start of 2018 I started as a mission pastor at Church at the Peak in the south of Sydney. I also work 2 days per week as a religious education teacher at the local high school. I feel most comfortable with people that have difficult lives and I am passionate about sharing the good news of Jesus. I am married and we have three sons.
About the Church:
Church at the Peak started with 7 families over 10 years ago. The church slowly grew under the careful Bible-centred teaching and leadership of Stuart Maze. Today over 120 people attend each Sunday and it is a real mix of people from different cultures, ages and backgrounds.
About the Community:
Peakhurst has a real mix of ethnic, age and cultural backgrounds. The community is mostly middle/working class with a high proportion of families with high debt and all the relational stresses that come with it. Broken families and single parents are an important demographic and we have a high percentage of elderly people living alone. This elderly care sector, alongside the local high school, is a main focus of our mission as we understand that the aged as well as the young need to hear the good news of Jesus Christ.
Prayer Requests:
Pray for my family as we continue to grow into a family that serves God in everything we do and that my 3 boys would continue to invite their friends to youth and church each week.
Please pray as our little church becomes its own Parish after 10 years of being united to a larger church, and for wisdom as we run our outreach ministries.
That all our members would be actively engaging in community evangelism, that they would be keen to share their faith with those around them and in their community, wherever that is, who don't know Jesus yet!