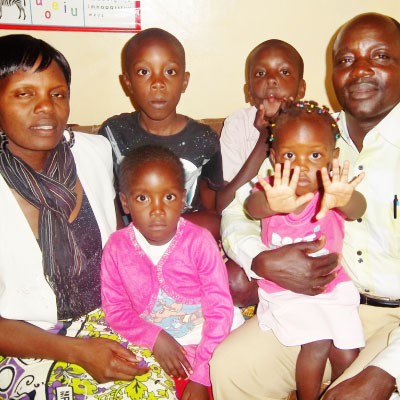 Joseph Ochoo
Nairobi, Kenya
4% funded
About Me:
I am Joseph Ochoo. I'm single after losing my wife to cancer in February 2018. We have been blessed with five children: Bruce (16), Juanita (12), Blessed (9), Easter (7) and Brianna (1). I accepted Christ as Lord while in high school and the grace of God has kept me well since all my age mates have died of HIV/AIDS, including my elder brother. From 1993 I served in ministering to youth, and I saw many young people come to know and accept the saving grace of God. I have served as an associate pastor since 1995.
About the Church:
Kibera Baptist Church was planted in 1995 in the slums of Kibera in Nairobi city through the vision of a friend at Bible College who asked me to join him. The community we are located in leads to many difficulties in both spiritual and numerical growth. Currently we have about 45 adults and 40 children.
About the Community:
Kibera slum is one of the largest urban slums in Africa. It is an informal settlement that harbors almost all of the 42 ethnic groups in Kenya, which can lead to problems especially around election time. Most people live with less than $1 a day and most youth are jobless, resorting to idleness, drunkenness, sexual immorality, robbery and violence. Inhabitants live in very congested, temporary structures characterized by open sewage and lack of running water. HIV/AIDS, typhoid and dysentery are rampant.
Prayer Requests:
For grace to be sufficient as I bring up five children after the death of my wife, and for courage, strength and wisdom in handling ministry opportunities and involvements.
To be sure of God's direction as we plant and for favor with the government to allow us to construct a church building.
That God will help the leaders and government to start to better the Kibera community and for the ethnic groups to exercise restraint and love, so as to co-exist peacefully.