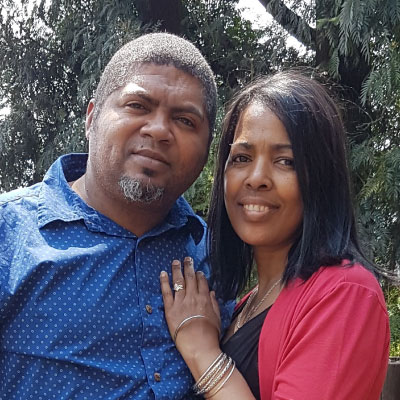 Mario Maneville
Cape Town, South Africa
4% funded
About Me:
When I was 13 I cried out to Lord to save me. As I grew I became a Word of Faith, health and wealth preacher but was rescued by God out of that movement. I have been involved in three church plants of which the one I'm currently involved in will be the fourth (I am hoping to die as pastor here).
About the Church:
Reformed Faith Mission is a body of believers dedicated to following the life, example, and teachings of Jesus Christ. We seek to bring people into a saving relationship with God by sharing the Gospel of Jesus Christ through service and witnessing of our faith. As a Sola Scriptura congregation, we strive to spread the love of Jesus to people of all races, creeds, and backgrounds.
About the Community:
Bellville South's demographics are of majority poor coloured descendants with Afrikaans as a native language, and English being the second language. It is notorious in the Western Cape for gang violence. An outbreak of shootings, drug trade, prostitution and crime is a norm and high levels of imprisonments or mortality mean that youth are largely left to raise themselves. The community identifies as Christian; however, there is a lack of true, biblical and Christ centered churches. We are right in the center of all sorts of demonic beliefs and activities where anything goes as long as it feels nice, sounds new, feels mystical and prophesies in somebody's favor.
Prayer Requests:
To practically display the effects of the gospel in my own life. To humbly pursue holiness in my life as a husband, father, pastor and witness.
For our local church to be a visible representation of the gospel in our community: for our members to grow in love for the Lord and witness to the community, and for a permanent place of worship.
For senseless killings to stop, for protection for our men preaching in dangerous conditions and the salvation of gang leaders, false teachers, drug dealers and prostitutes.