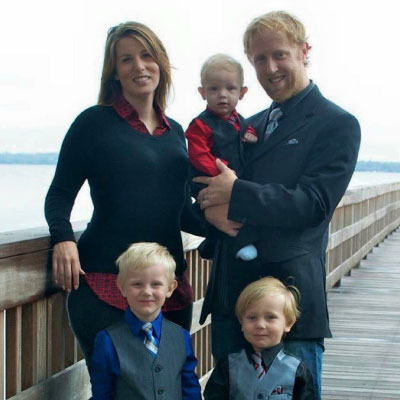 Mike Watt
Orlando, FL, USA
0% funded
About Me:
I am Mike Watt, I am married to Jenn and we have 3 kids. We have served in youth ministry and in helping to plant a local church for the past 7 years. We felt God call us to give our lives to a simple mission: make disciples and multiply churches in tough neighborhoods. We are so excited to be a part of this apprenticeship to learn about best practices and to share common struggles with fellow church planters in tough contexts.
About the Church:
Our story is just beginning. We are currently a small group of believers that meet on Monday nights and are praying for open doors and strategizing about how to reach the tough neighborhoods around us. We are currently studying the book of Acts to learn how God established and grew his church.
About the Community:
Many of the tough neighborhoods in Orlando do not yet have a thriving, gospel-centered local church. The particular community that we are focused on is Pine Hills. It is a very diverse neighborhood with many needs varying from crime to joblessness to youth who are looking for belonging. We have served the community through coaching at the local YMCA and through Bible studies in a trailer park consisting of former inmates. We have a huge passion for reaching at-risk youth and former inmates.
Prayer Requests:
For training and equipping, as well as family health and maturity.
For churches to partner with us as we seek to plant, and for more members for our launch team.
That the people of Pine Hills would come to know God as the provider of everything they need spiritually, physically, socially, and economically.