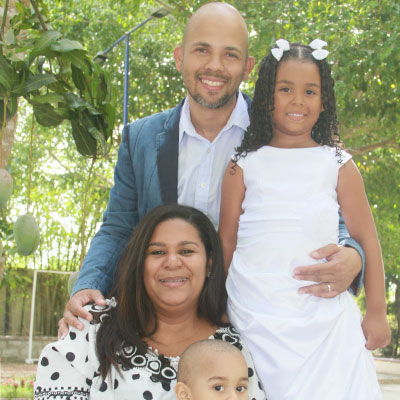 Ramon Alduey
Santo Domingo Este, Dominican Republic
8% funded
About Me:
I am Ramon, I have been married to Jennyfer for 15 years, we have 2 children and we are all Christians. I became a Christian 19 years ago and I am a leader in my church. I am serving the Lord in my country of Dominican Republic, where we need more churches with sound doctrine.
About the Church:
Comunidad Cristiana Internacional was born around 6 years ago as a result of a small group of people who met to share faith, wanting to be a light in the community. We are a community of faith seeking to fulfil Jesus' command to carry the good news of the gospel. We desire to reach people who seek God and need the salvation and restoration that only Christ can give.
About the Community:
Santa Domingo Este is a poor community in need of development in every sense. Young people are wrapped up in drugs and vices, adults do not fear God and we see many violations and adolescent pregnancies. Bad testimonies of churches have hardened the hearts of many, and ideas of mysticism are present. It is a community in desperate need of the word of the Lord.
Prayer Requests:
For my health and that of my family, that they may know the Lord, and that I would be the pastor that God wants me to be.
For the church to impact our community with the gospel, especially the families, and for a place of our own that guarantees stability.
For our young people and families in our community, as we see high levels of murders of women, that they experience the light of Christ.