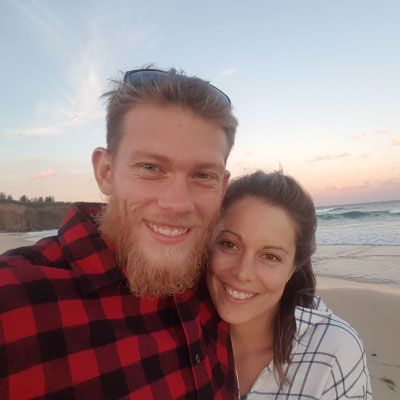 Shem Swadling
Hamilton South, Australia
8% funded
About Me:
I grew up in the Western Suburbs of Sydney. It was when I was 17 and dealing with anger problems that I finally believed in all Jesus had done for me. Following this I became a young adults pastor in a middle class area but felt there was no space for messy people. My wife and I are now 18 months into planting a church in a government housing estate three hours north of Sydney. We have grown to love the messiness of our church, and we hope to see more churches planted out from us into hard places.
About the Church:
Gospel Church Hamo South grew from a mercy ministry. The conviction that the suburb needed a church as opposed to just another social service led us to start building a core team, and three months ago we launched weekly Sunday gatherings. Our vision is to be a church where people from all walks of life use their Spiritual gifts to encourage and equip one another to grow deeper in their knowledge of God and passion for sharing the good news of Jesus.
About the Community:
Hamilton South is a government housing estate of 1000 apartments surrounded by the wealthy suburbs of Newcastle. Although only comprising 1% of the Newcastle population, the area produces 20% of the crime. People in this community have experienced all kinds of abuse, and many suffer with undiagnosed mental illnesses, resulting in self medicating.
Prayer Requests:
For wisdom as I lead and train new leaders, and that I would continue to grow in knowledge and love for Jesus.
That God would provide godly men for eldership, funds to extend the hours of our women's worker, and that we would see good discipleship in the lives of our people.
For stability in the local homes, as children from the estate are down to 30% attendance at school. Pray that the generational cycle of poverty would be broken.