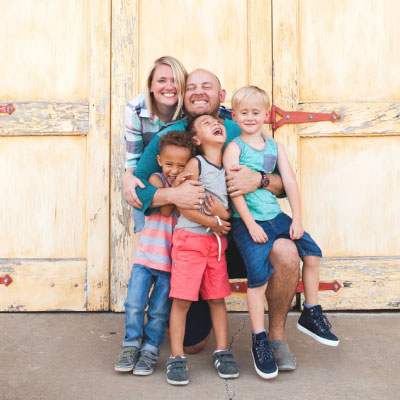 Slim Thompson
Waco, TX, USA
0% funded
About Me:
My name is Slim, and when God saved me in 8th grade I knew I was called to tell others about him. After marrying Kristen we started to foster and have had eight children come through our home. Since adopting our two boys, we've felt it's our duty and delight to honor their culture. So we've been reading books, making friends, and working on ways to be more multiethnic. At the same time a desire was growing in me to church plant and so we are now working towards planting a multiethnic church in East Waco.
About the Church:
Our church will be called "Mosaic Waco", communicating God's care of every single color on his color wheel. We will begin meeting in the summer of 2019 and launch in September 2019 with the vision to be a multi-ethnic church, for the city, showing off the glory of Christ in Waco and beyond.
About the Community:
East Waco is a very impoverished area that has been racially targeted by the city for a very long time. The community is made up of 70% African American, 20% Hispanic and 10% White.
Prayer Requests:
For our boys' transition into their new school. Our oldest will stick out like a sore thumb since he'll be one of a handful of white kids at the school. Also, for our connections with our neighbors.
That we can break through the racial and economic barrier, for minority leaders to join our team, and that we can fundraise what we need to be able to succeed.
For jobs and good companies to come to this area and for the lost to come to a new realization of what grace truly is. Pray Mosaic Waco can show off what Christ has done for them, and may that liberate them!