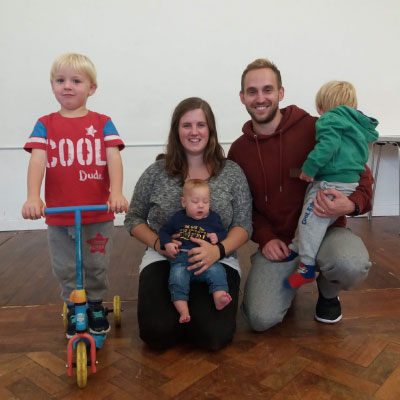 Tom Davenport
Bournemouth, UK
0% funded
About Me:
I'm husband to Fi and dad to Zach, Reuben and Seth. I walked away from Jesus when I was 16 and lived as a typical lad; nothing outrageous but far from perfect. I came back to Jesus in my twenties after realising that nothing else satisfied. Now my life and work is about making the Jesus who changed my life known to others. I'm on the staff at Lansdowne Church, helping them make Jesus known to people across the town. My focus is the Townsend estate and the area nearby as we are helping to revitalise a local church for the community here.
About the Church:
Lansdowne Church is a fairly large, town centre church in Bournemouth. We have recently developed a partnership with Strouden Park Chapel, a struggling church on the outskirts of Bournemouth, and are now working together to revitalise the gospel work in the community surrounding Strouden Park Chapel. This includes a particular focus on a church that works for the community in the Townsend estate.
About the Community:
Townsend is a council estate on the outskirts of Bournemouth, named that way because it is seen as 'the end of the town'. It is common to English council estates in many ways, with fantastic community spirit combined with high levels of deprivation, single parent families and broken, chaotic lives — as well as very little access to the gospel.
Prayer Requests:
That I'd be a strong, Jesus-following husband and dad. That I'd model my faith to family and church and that I'd grow as a Jesus follower and leader among his people.
For the church to be able to exist in a way that works in this community and for a team of people committed to serving Christ here.
For people in our community to come to know Christ. For growing relationships and trust in the community. For positive collaboration on projects with local community organisations such as the school, youth centre and community association.