Amid concerns that Christianity is declining in the US, it is undeniably growing in other parts of the world, particularly in the global South. By 2050, it's estimated there will be 686 million Christians in Latin America. This represents a 12% growth from mid-2022. God is doing a beautiful, redemptive work in these countries, and it's our joy to join that mission. Iglesia Bautista Adulam, an Acts 29 church in Uruguay, is experiencing this gospel growth firsthand. 
Uruguay is located on the southeastern coast of South America and is home to over 3.5 million people. Facundo Luzardo, pastor of Iglesia Bautista Adulam, said Uruguay is known for being one of the most secularized countries in Latin America. Their church strives to be a community of refuge and transformation for those who need Jesus.
Recently, Pastor Facundo shared with us some inspiring things happening in their church and community. Here are 10 reasons we're excited about church planting in Uruguay!
1. First Acts 29 Church in Uruguay! 
Iglesia Bautista Adulam is the first (and only) Acts 29 church in the region. They're blessed to see all the Lord is doing in Uruguay, and hopeful to see more Acts 29 churches in the future.
2. Church Revitalization
Facundo and his family came to Iglesia Bautista Adulam three years ago for church revitalization. God has breathed new life into the congregation, and they're seeing incredible discipleship opportunities.
3. Growth in Church Membership
Their church is growing! They're excited to welcome mature Christians who left unhealthy church environments and new believers who recently came to faith in Jesus.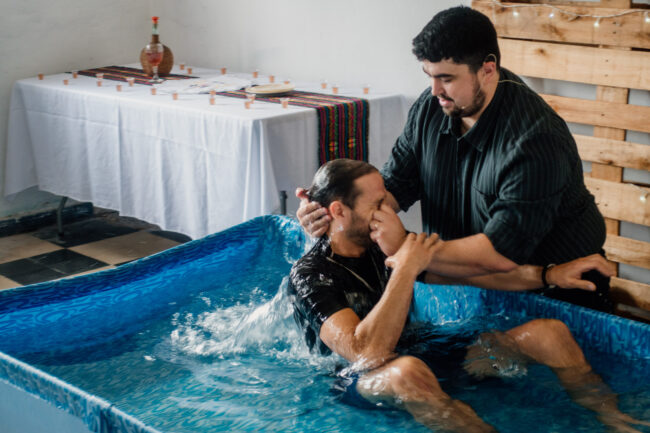 4. Intentional Church Planting 
Historically, church planting in Uruguay happens because a church is divided over conflict or by accident, so Facundo is excited to see more churches planted with intention. They're actively teaching and planning for missional multiplication.
5. Financial Support of Missionaries
This small church with few resources is making it a priority to financially and prayerfully partner with church planters in other areas and support missionaries.Historically, church planting in Uruguay happens because a church is divided over conflict or by accident, so Facundo is excited to see more churches planted with intention. Condividi il Tweet
6. Serving in a Secular Context
Although this can be discouraging and challenging at times, Facundo and his church try to see it as an opportunity. Lots of people need the gospel, and they are working diligently to share the good news of Jesus.

7. Partnership with Local Seminary
Facundo was invited to teach a class at a local seminary about church planting. He's excited to see the students grow and hopes to encourage them toward ministry opportunities.
8. Theological Maturity
One of Facundo's goals in revitalization was to see the church grow in a biblical understanding of ecclesiology. The church is increasing in theological clarity and maturity. They're establishing a more robust membership process and laying a foundation for healthy leadership in the years to come.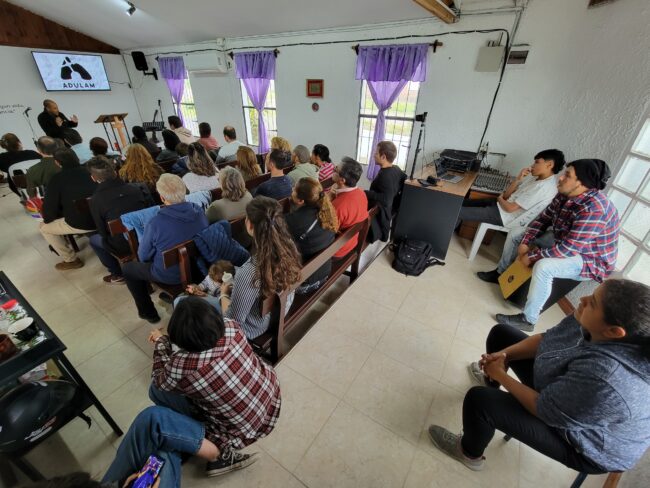 9. Church Library for Discipleship  
They recently opened a small library for members to borrow books that aid in learning and discipleship. Facundo hopes to motivate the church to read theologically rich content.
10. Collaboration with Other Churches
They're coming alongside other churches and pastors in the area for collaboration and missional partnership with one common goal—the advancement of the gospel in Uruguay. 
Acts 29 exists to plant churches worldwide. As we partner together in this mission, would you pray for Iglesia Bautista Adulam in Uruguay? Here are four specific requests: 
Pray for new believers in their church and for their members to be committed to discipling them.  

Pray for their current members who are going through financial troubles, for people to find jobs, and for leadership to teach good financial stewardship.  

Pray for God to send a missionary family to Uruguay to come serve in leadership alongside Facundo and his wife.  

Pray for financial partners for Pastor Facundo and his family. Facundo and his wife both work full-time outside of the church and would love to transition to full-time vocational ministry.