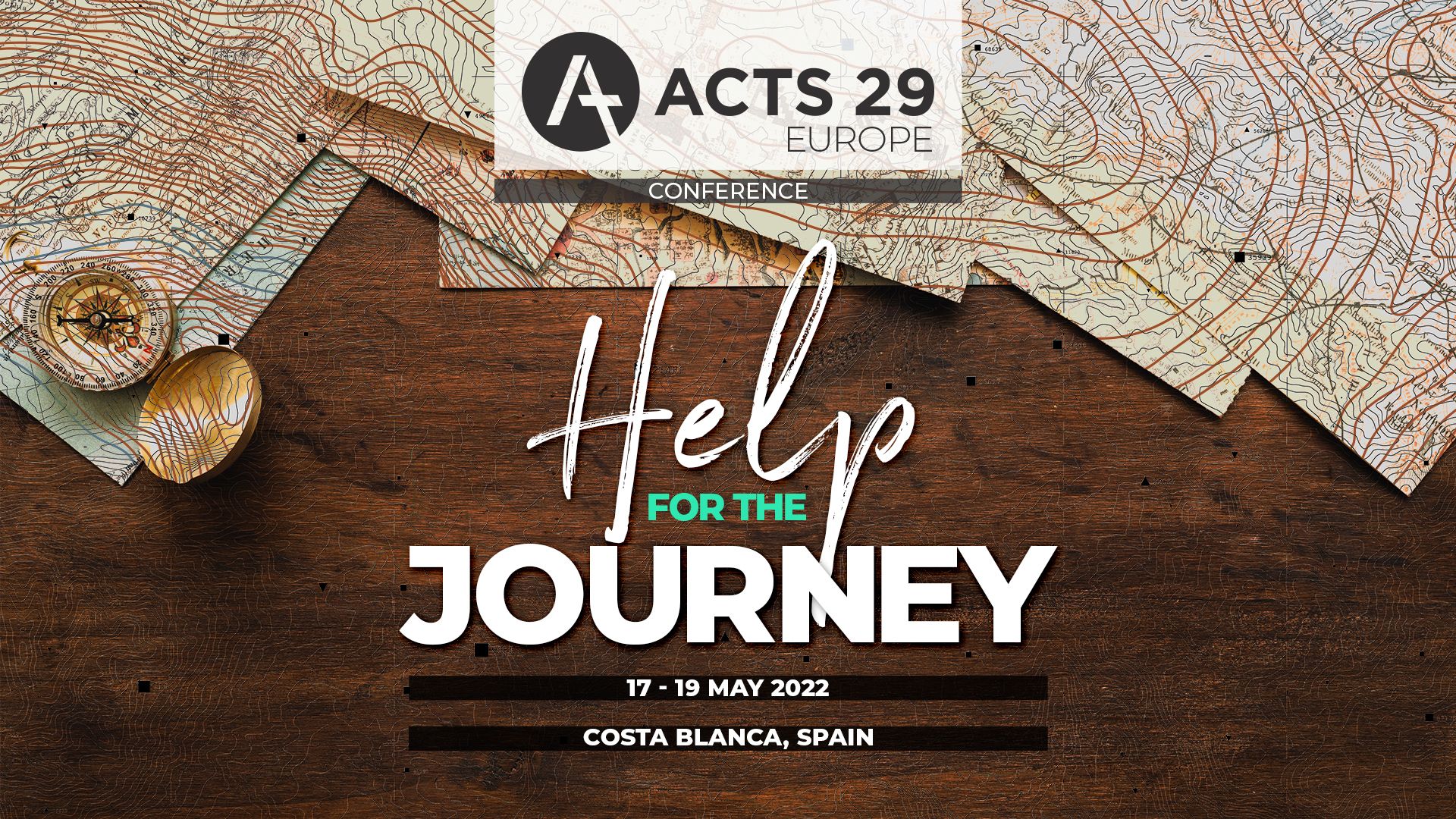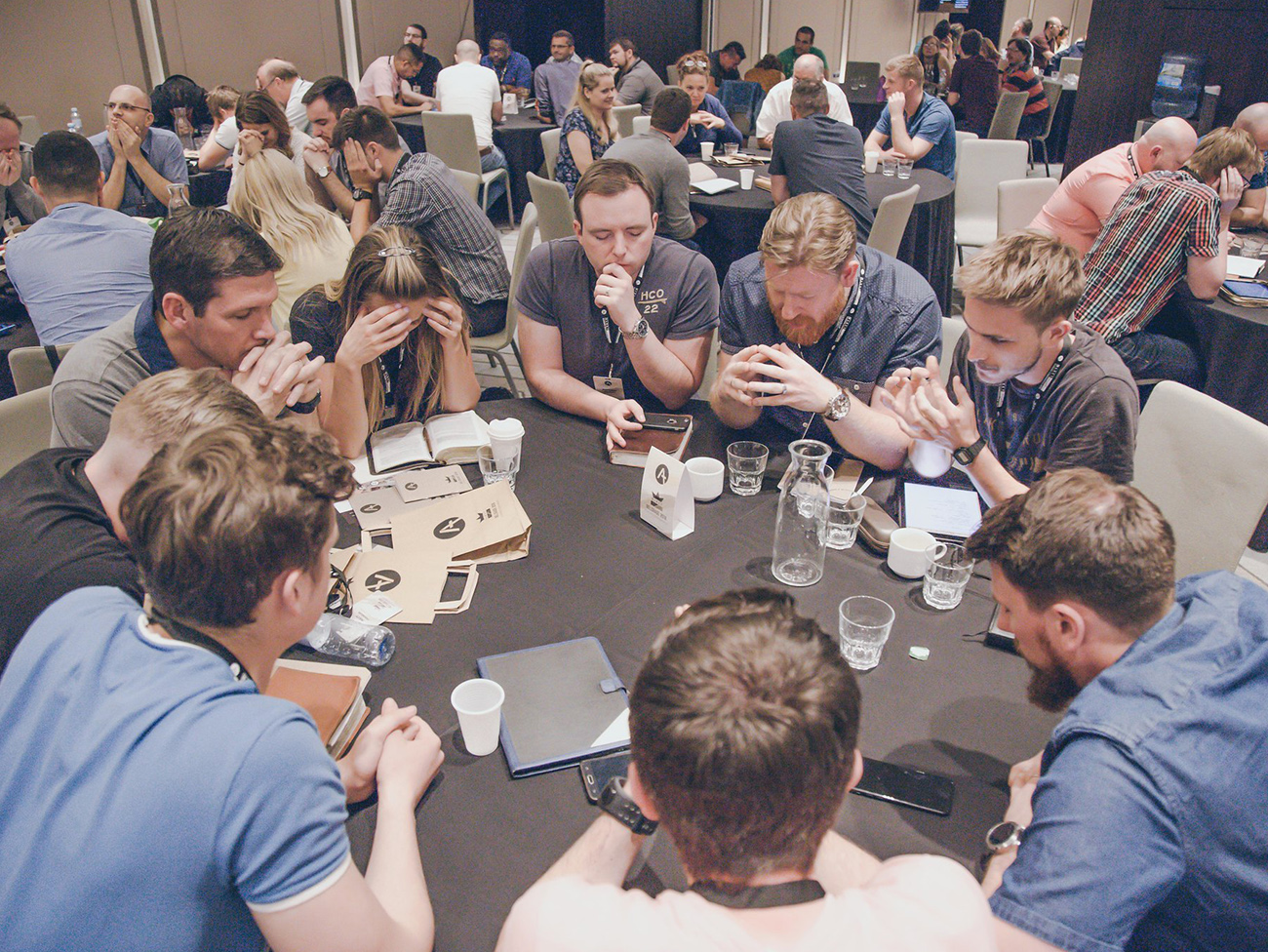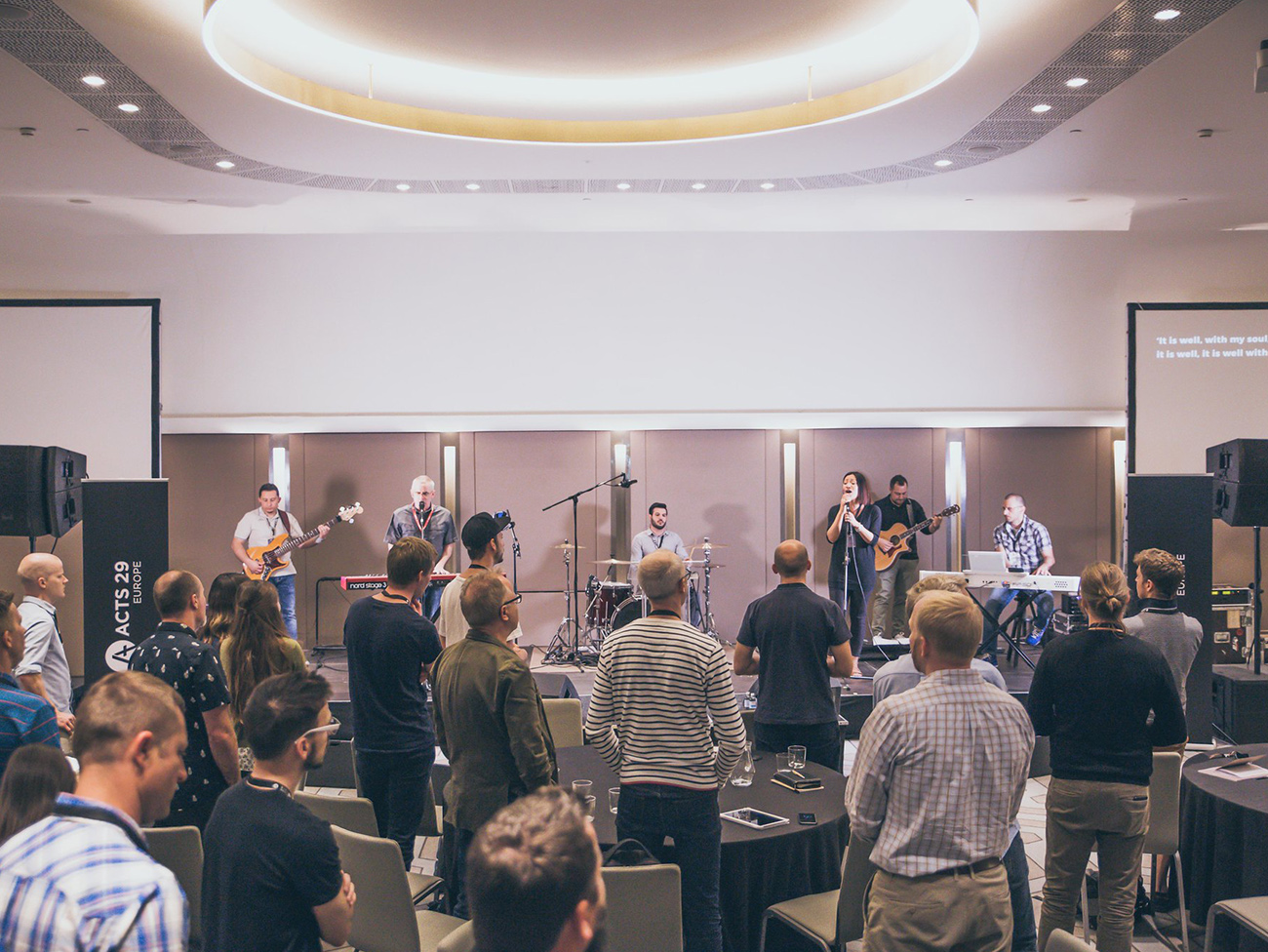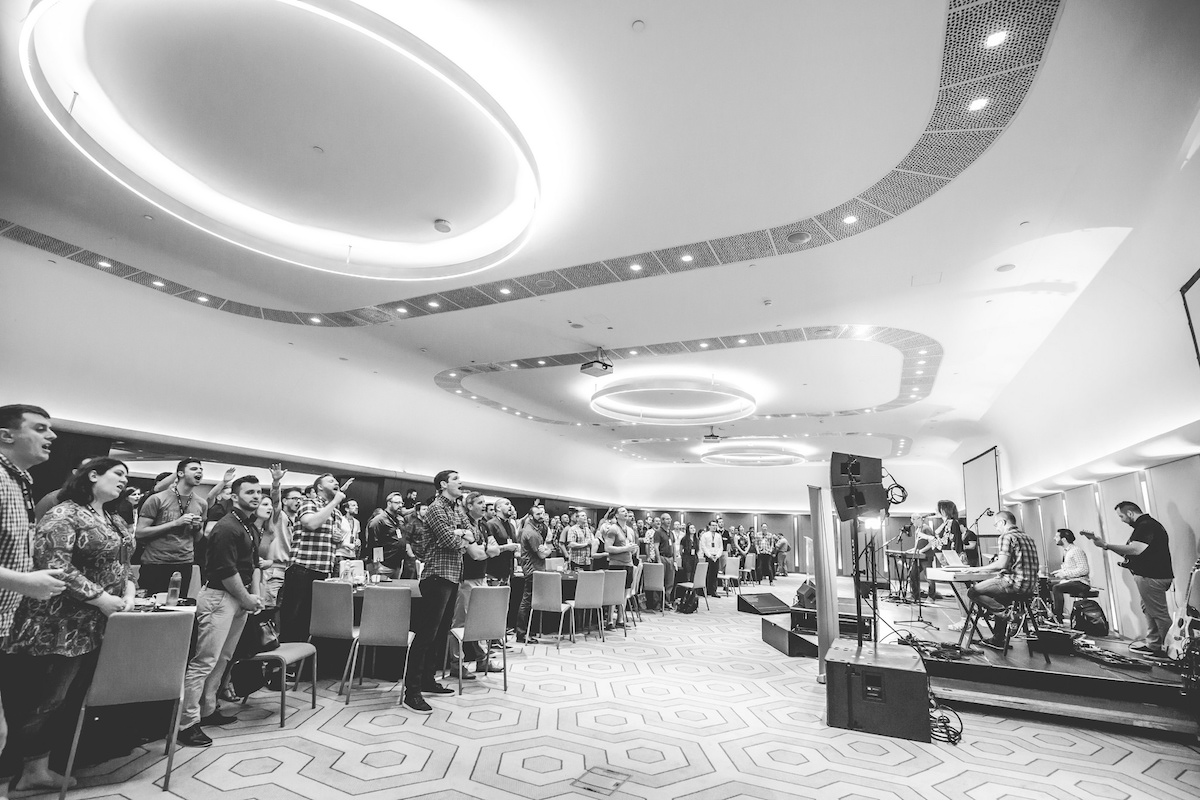 Europe Conference
Spain 2022
Who doesn't need help for the church-planting journey? According to Romans 15, Paul did. He wrote the whole epistle to persuade the Roman church to provide just that help. And as we meditate on the gospel in Romans, we hope we'll all be helped in the next step in our church-planting journey.
We will also help and be helped by each other as we encourage one another. And we are delighted to extend a welcome to the rest of our global family who will be attending in good numbers to express our deep solidarity and love in our global network. We will be offering many practical opportunities to develop mutually beneficial partnerships between our member churches.
EVENT SCHEDULE
Pre-Conference Retreat for Acts 29 Europe Member and Candidate Churches
Pre-conference arrival and hotel check-in*
15:00–16:00
Drinks and snacks in foyer
Free time 
19:00 Dinner**
7:00–8:00 Breakfast
8:30–10:00 Europe Network members' meeting (Part 1) 
10:00–10:30 Break
10.30–12:00 Europe Network members' meeting (Part 2)
13:00 Lunch**
Main Conference Begins
Main conference arrival and hotel check-in* 
14:30–16:00 Session 1
16:00–16:30 Break
16:30–18:00 Session 2
19:00 Dinner
7:00–8:00 Breakfast
8:30–10:00 Session 3
10:00–10:30 Break
10:30–12:00 Session 4
13:00 Lunch
14:30–16:00 Session 5
16:00–16:30 Break
16:30–18:00 Session 6
19:00 Dinner
7:00–8:00 Breakfast
8:30–10:00 Session 7
10:00–11:00 Break (check out before 11:00)
11:00–12:30 Session 8
13:00 Final lunch for all
14:00 Depart or stay on
*Hotel notice: All guests checking in before 15:00 will be accommodated according to availability.
** Included for those who registered for the pre-conference.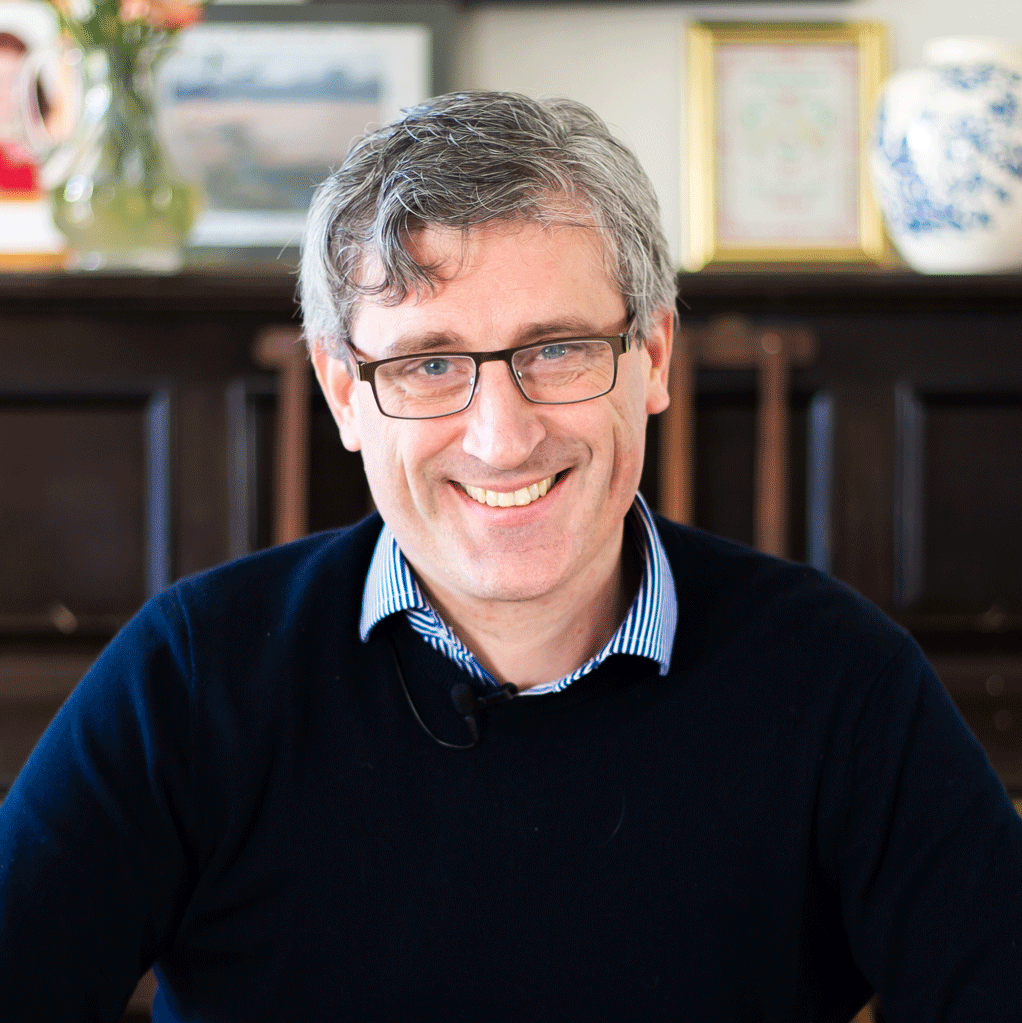 Philip Moore is married to Rachel and they have five children. In 2006, Phillip moved to France to pastor a church in the Paris area. Since then, by God's grace, the church has planted three daughter churches and trained and sent a couple to plant a church in the centre of Paris.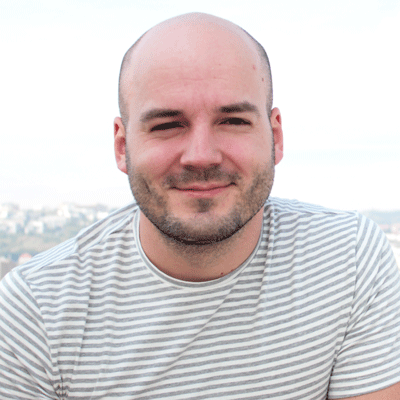 Tomáš is married to Silvia and they have three children. He is a bi-vocational church planter in Slovakia. After replanting in Nitra, their family planted in Bratislava in the summer of 2018. Tomáš leads a small network of planters in Slovakia longing to see Christ's glory imaged in many new churches in the region.
Andy Prime is pastor of Gracemount Community Church in Gracemount, Edinburgh.
The church is a plant from Niddrie Community Church, part of 20schemes, and an Acts29 member. Andy is married to Sarah and they have a son named Reuben.
Interesting fact: Sol Fenne, one of Andy's elders, leads the 20schemes band that will lead our praise times at the conference.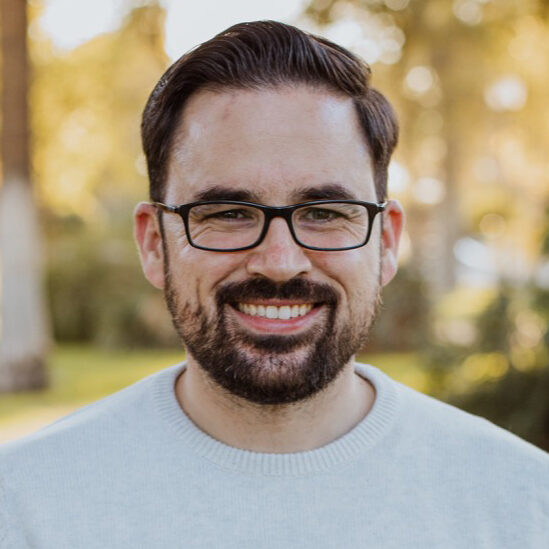 Alberto is married to Ashley and they have four children. He was born in Spain, but his family moved to the United States during his teen years. He and his brother, Francisco, planted Iglesia Bautista Fe de Sevilla in 2012 and he now serves as one of the pastors of the church.
Accommodation Choices
All those attending the conference will stay at the
Grand Luxor Hotel
. We have made a large group reservation and negotiated the best rates possible.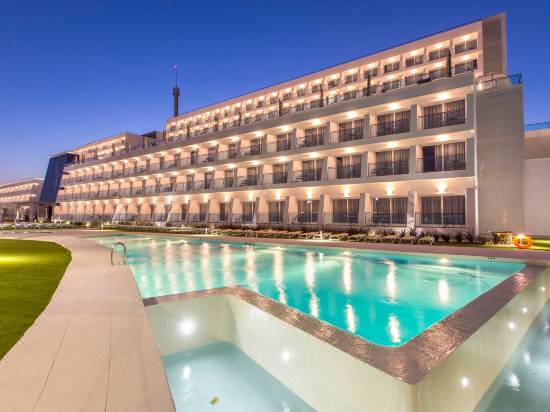 Hotel
Ideal for those who want their own room, couples staying together, and those travelling alone who want to share to keep costs down.
50 Triple
Per person, per night; sharing in 1 bedroom with 2 small beds and a sofa bed
65 Twin
Per person, per night; sharing in 1 bedroom with 2 small beds for 2 people
65 Double
Per person, per night; sharing in 1 bedroom, 1 large bed for 2 people
110 Single
Per person, per night; alone in 1 bedroom with 2 small beds or 1 large bed
Prices per person, per night. Includes buffet breakfast, wifi, and gym.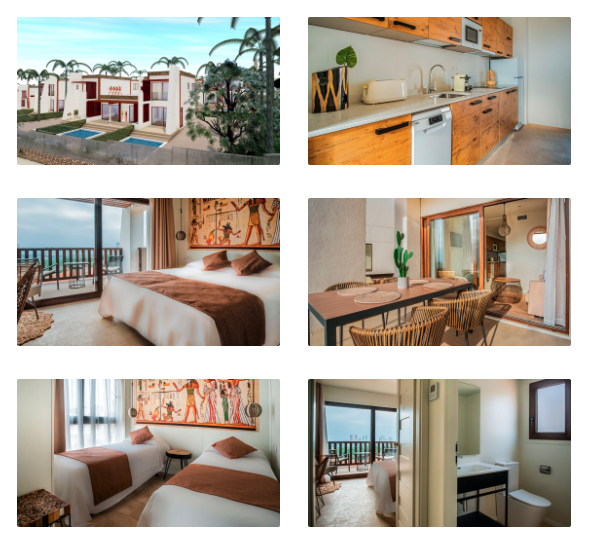 Villas
Ideal for groups of three or more people who would like to keep costs down by staying together. One person in the group will initially have to pay for the villa and then recoup the additional costs from the others.
160
Villa for 4 persons: 2 twin bedrooms + 2 bathrooms + pool
180
Villa for 5–6 persons: 1 double bedroom + 2 twin bedrooms + 2 bathrooms
Prices per villa, per night. Includes buffet breakfast, wifi, and gym.
REGISTRATION
FREE
Pre-Conference Retreat
Free for Europe Member and Candidate Churches (includes all meals and breaks during the pre-conference time). The cost of accommodation is not included.
140 PER PERSON
Main Conference
All conference sessions and breakouts
Tuesday: break refreshments and dinner
Wednesday: breakfast, lunch, dinner, and break refreshments
Thursday: breakfast, lunch, and break refreshments
Conference swag (welcome bag)
This does NOT include your accommodation. Accommodation is an additional cost based on room choice and length of stay.
Frequently Asked Questions (FAQs)
Do I need to be vaccinated? In order to fly into Spain, you must be able to provide evidence of one of the following:
Proof of vaccination – The full vaccination must have been received at least 14 days before arrival.
Proof of recovered status – If you've recovered from coronavirus, you can present your positive test result as proof. The test result is valid from 11 to 180 days after you tested positive.
A negative test result – You can present a negative PCR test no more than 72 hours old, or a negative rapid antigen test that is a maximum of 24 hours old.
The above applies to all persons 12 years of age and older.
What other Covid-19 measures will be in place?
As we will have people travelling to Spain from all over the world, we want to do all we can to prevent the further spread of the coronavirus. Therefore, in accordance with national and hotel regulations, all guests will be required to wear masks while inside in public areas. When seated to eat, masks may be removed but should be worn when moving around the restaurant. For more information, read these ten tips for enjoying your hotel stay safely and keep yourself up-to-date with the current regulations in Spain as well as your country of departure and the countries you will transit through.
Do I need a visa to travel to Spain?
Whether you need a visa or not will depend on your nationality. Most American citizens can currently enter Spain without a visa. Please check here to find out if you need a Schengen Tourist Visa. If you need a Letter of Invitation to apply for a visa, please contact Ronell King as soon as possible. The whole visa process can take several weeks, so please let us know ASAP.
Where is the nearest airport and how do I get from the airport to the hotel?
The nearest airport is Alicante–Elche Miguel Hernández Airport. It has the airport code ALC. The hotel is approximately 40 minutes from the airport. A shuttle service will be available at peak times. This will incur an additional cost. We will inform you in due course about the cost and how you can reserve a seat. Taxis are available at the airport throughout the day, while the Alsa bus to Benidorm is available from 06:00 to 23:00. The cheapest option is to take the bus to Benidorm, and to take a short taxi journey from there to the Grand Luxor Hotel (approx. 12 €). You can find more information here.
Which meals are included in the price?
The 140 € conference fee includes all meals and breaks during the main conference, starting with the afternoon coffee break on Tuesday and ending with lunch on Thursday. For every night you stay, breakfast is included for the next day.
Can I come earlier to the conference or stay on?
Yes! The special rates that Acts 29 have negotiated for bed and breakfast are guaranteed from Friday 13 – Friday 20 May. To get these rates, you must book through the Acts 29 booking page. Please note that room rates and villa rates will apply (e.g., if you were 6 people in a villa and at the end of the conference two people stay on a day longer than the rest, those two people will be expected to pay the cost for the whole villa for the extra day. We therefore recommend that groups try to arrive and depart on the same day.)
What weather can I expect and is there a dress code?
The average high temperature in May is 22ºC (71.6° Fahrenheit). We have no specific dress code at the conference. Most of the indoor spaces will be air-conditioned. Wear what you feel comfortable in. For evening dinner, please no beach wear.
Do I have to stay at the same hotel?
We have chosen this specific location in Spain because it allows a group of our size to have accommodation and meetings in one place. Our research has shown that the majority of people come to the conference to be able to network and meet with other like-minded people. Staying in the same place where we have our meetings is intended to facilitate this networking.
The cost is still quite high for me, is there help available?
Yes! Scroll below to the section called Sponsorship and fill in the form to apply for help.
Can I make a donation to help others attend the conference?
Yes! You can either scroll down to the Sponsorship section and click on the link to make a donation using PayPal, OR you can add a donation at the end of the booking process.
Is there a children's programme?
Typically, we do not encourage young children to come to our conferences. If you are travelling with a baby, please let us know during the registration process so we can prepare your room accordingly.
Will the theme park be open when we are there?
Due to the pandemic, the Terra Mítica theme park is currently closed. Guests do, however, have free access to the neighbouring Mundomar Animal Park.
Will there be books for sale?
Yes! We will add more information here shortly.
Are there any additional charges I should be aware of?
As we are a large group, and in order to facilitate a quicker check-in and check-out, you will not be able to charge anything to your room. Additional drinks or meals purchased will have to be paid for at the time of purchase using a credit card. Entrance to the Spa area is not included (25 € per adult).
What is your cancellation policy?
A full refund will be given for bookings cancelled before 20 February 2022. Bookings cancelled between 21 Feb–20 Mar will be given a 50% refund. Any cancellations made after 20 March cannot be refunded, but the option will be given to donate your reservation. All cancellations will incur a 10€ administration fee.
In case of full cancellation by the hotel, all payments (minus transaction fees) will be reimbursed.
Should the worldwide Covid-19 situation deteriorate and it becomes apparent that the majority of booked guests cannot travel, we will work with the hotel to find an alternative date. All reservations will then carry over to the new date.
Registrations will close on 5 May 2022.
What if my flights are cancelled?
Travelling during a global pandemic is challenging for us all. Guests, event organisers, and hotels are all trying to minimise the risk of losing money. We therefore recommend that you take out travel insurance that will reimburse you if, for whatever reason, you are unable to travel.
We want to make the conference accessible for as many planters and teams in Europe as possible. For some, the cost is still very high. If that is you, we would like to do all we can to help. To apply for a reduction on the cost of attending the conference, please fill in the form "Request Sponsorship".
If you would like to give to this project, your gift will be used where most needed. Thank you!
We trust your questions have been answered in the FAQs above. For all other enquires, please email Ronell King (Global Liaison and Events Organiser).
Email Ronell