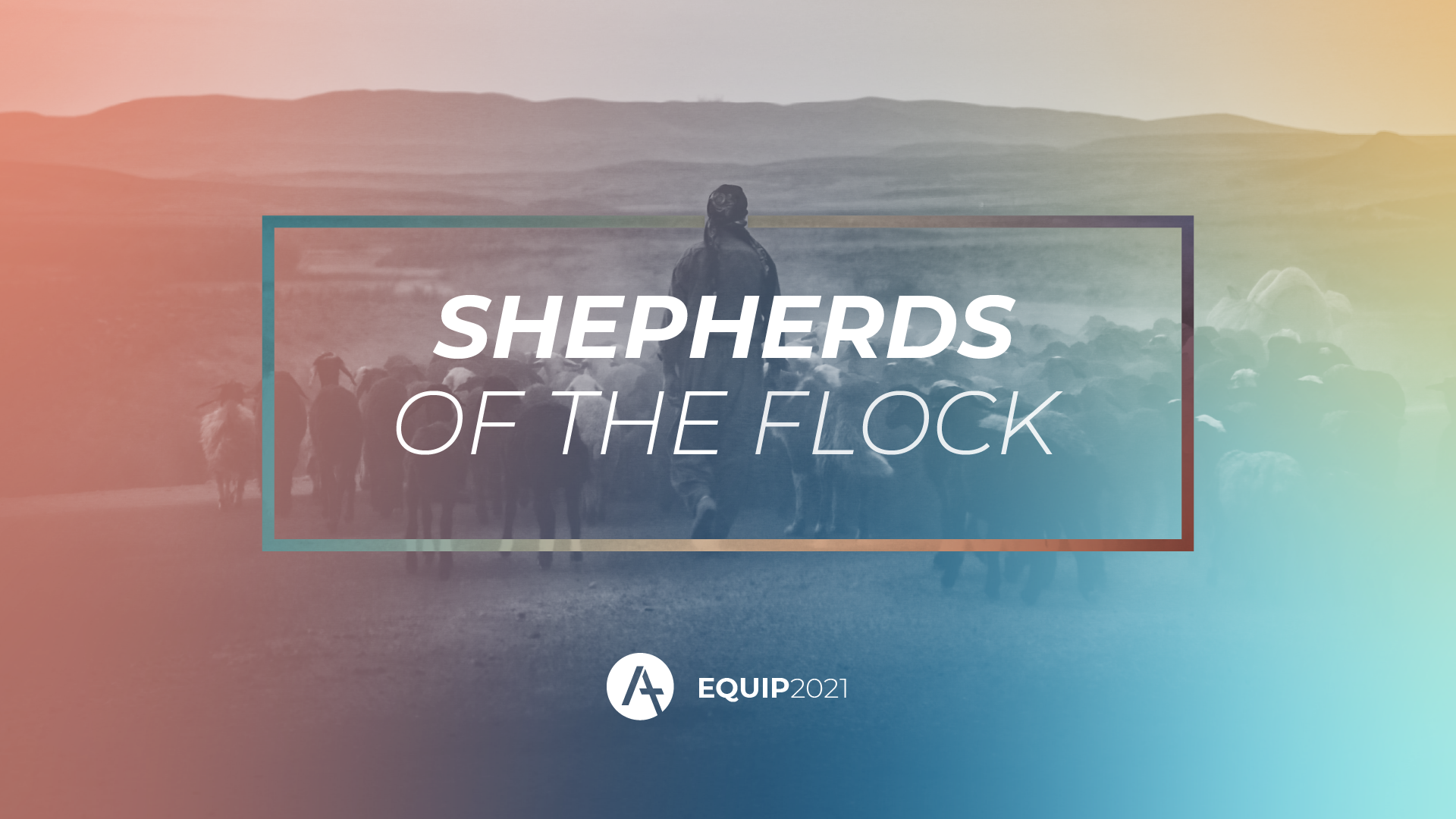 Conference Outline
Session 1: The Good Shepherd/s
Session 2: The Nature of Shepherding
Session 3: Shepherding in Practice
Recommended Reading
Session 1: The Good Shepherd/s
Introduction
God as Shepherd of his people
Hear us, Shepherd of Israel, you who lead Joseph like a flock. Psalm 80:1
Know that the LORD is God. It is he who made us, and we are his people, the sheep of his pasture. Psalm 100:3
Shepherd your people with your staff, the flock of your inheritance. Micah 7:14
The LORD is my shepherd, I lack nothing. Psalm 23:1
Leaders as God's shepherds
You led your people like a flock by the hand of Moses and Aaron. Psalm 77:20
The LORD said to you, 'You will shepherd my people Israel, and you will become their ruler.' 2 Samuel 5:2
Ezekiel 34
1. The failure of the shepherds (v1-10)
Implications:
What God was after
The heart of what is wrong
Leadership sins of commission and omission
Accountability
Imagery
God's perspective
2. God's promise to shepherd (v11-24)
Through his true Shepherd (v23-24)
He will stand and shepherd his flock in the strength of the Lord, in the majesty of the name of the Lord his God. And they will live securely, for then his greatness will reach to the ends of the earth. Micah 5:4
Through new shepherds
Then I will give you shepherds after my own heart, who will lead you with knowledge and understanding. Jeremiah 3:15
I will place shepherds over them who will tend them, and they will no longer be afraid or terrified, nor will any be missing," declares the Lord. Jeremiah 23:4
Implications:
Picture of leadership
The need for leadership
The goodness of leadership

'When one rules over people in righteousness, when he rules in the fear of God, he is like the light of morning at sunrise on a cloudless morning, like the brightness after rain that brings grass from the earth.' 2 Samuel 23:3-4

Understanding power
Long to fulfil this picture
See this is a gospel picture
Session 2: The Nature Of Shepherding
Introduction
See, the Sovereign Lord comes with power, and he rules with a mighty arm. See, his reward is with him, and his recompense accompanies him. He tends his flock like a shepherd: He gathers the lambs in his arms and carries them close to his heart; he gently leads those that have young. Isaiah 40:10-11
Then I will give you shepherds after my own heart, who will lead you with knowledge and understanding. Jeremiah 3:15
Gentle, servant leadership
42 Jesus called them together and said, "You know that those who are regarded as rulers of the Gentiles lord it over them, and their high officials exercise authority over them. 43 Not so with you. Instead, whoever wants to become great among you must be your servant, 44 and whoever wants to be first must be slave of all. 45 For even the Son of Man did not come to be served, but to serve, and to give his life as a ransom for many." Mark 10:42-45
14 Now that I, your Lord and Teacher, have washed your feet, you also should wash one another's feet. 15 I have set you an example that you should do as I have done for you. John 13:14-15
…not violent but gentle… 1 Tim 3:3 … not overbearing… Titus 1:7
Brothers and sisters, if someone is caught in a sin, you who live by the Spirit should restore that person gently. Gal 6:1
Opponents must be gently instructed, in the hope that God will grant them repentance leading them to a knowledge of the truth… 2 Tim 2:25
Clear, directive leadership
Keep watch over yourselves and all the flock of which the Holy Spirit has made you overseers. Be shepherds of the church of God, which he bought with his own blood. Acts 20:28
He must manage his own family well and see that his children obey him, and he must do so in a manner worthy of full respect. (If anyone does not know how to manage his own family, how can he take care of God's church?). 1 Tim 3:4-5
Preach the word; be prepared in season and out of season; correct, rebuke and encourage—with great patience and careful instruction. 2 Tim 4:2
These, then, are the things you should teach. Encourage and rebuke with all authority. Do not let anyone despise you. Titus 2:14
Nature of authority
'Ministerial' / 'Servant' authority:
Wherefore there is no Rule of the Church, but what is Ministerial, consisting in an Authoritative Declaration and Application of the Commands and Will of Christ unto the Souls of Men, wherein, those who exercise it are Servants unto the Church for its Edification, for Jesus sake, 2 Cor. 4:5. John Owen
For what we preach is not ourselves, but Jesus Christ as Lord, and ourselves as your servants for Jesus' sake. 2 Corinthians 4:5
1. The calls we give
Distinguishing between issues:
Truth: right / wrong
Moral: obedient / sinful
Wisdom: wise / foolish
Preference: like / dislike
2. The heart we have
Session 3: Shepherding In Practice
Paul's example
Activity ('preach', 'taught', 'declared', 'testifying', 'preaching', 'proclaim', v20-27)
Content ('not hesitated' v 20, 27)
Manner ('humility… tears… testing' v19)
Motivation ('I have not' v33)
Paul's command
Keep watch (v28)
Made overseers … to shepherd (v28)
Church of God (v28)
Savage wolves (v29-30)
Reflections
Word and relationships
Leaders and plurality
Defending and flourishing
Shepherding and God's plan of salvation
For "you were like sheep going astray," but now you have returned to the Shepherd and Overseer of your souls. 1 Peter 2:25
Never again will they hunger; never again will they thirst. The sun will not beat down on them, nor any scorching heat. For the Lamb at the centre of the throne will be their shepherd; 'he will lead them to springs of living water.' 'And God will wipe away every tear from their eyes.' Revelation 7:16-17
2 Be shepherds of God's flock that is under your care, watching over them—not because you must, but because you are willing, as God wants you to be; not pursuing dishonest gain, but eager to serve; 3 not lording it over those entrusted to you, but being examples to the flock. 4 And when the Chief Shepherd appears, you will receive the crown of glory that will never fade away. 1 Peter 5:2-4
Recommended Reading
D. A. Carson, The Cross & Christian Ministry : An Exposition of Passages from 1 Corinthians (Leicester: IVP, 1993).
Timothy S. Laniak, Shepherds After My Own Heart: Pastoral Traditions and Leadership in the Bible (Leicester: Apollos, 2006).
John Stott, Calling Christian Leaders: Rediscovering Radical Servant Ministry (IVP, 2021).
Paul David Tripp, Lead: 12 Gospel Principles for Leadership in the Church (Wheaton, Illinois: Crossway Books, 2020).
Derek Tidball, Skilful Shepherds: Explorations in Pastoral Theology (Leicester: IVP, 1997).