US West | Church Plant Funding in 2020
2020 Funded Church Plants
In 2020, Acts 29 US West is supporting 13 church plants! Click on the church name in the list below to learn about each of them and their pastors.
Anchor Church
Arise Ventura
Bay City Church
Grace Bible Church of Redmond
Grace Point Church Northwest
Icon Church
King's Cross Church
Reformed Church of LA
Story Church
The Commons LA
The Table Church
The Town Church | Greeley
The Well Longmont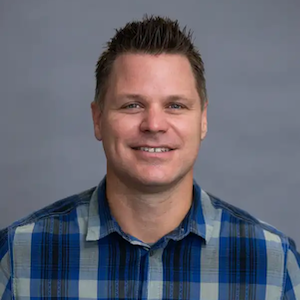 Anchor Church
Gilbert, AZ
Pastor: Jason Hansen
Jason Hansen was a pastor for 10 years before planting, initially content to be on a pastoral team. For a time, he suppressed God-given desires to lead and plant until the Lord convicted him that he was burying his talents and led him through a series of circumstances to plant Anchor Church in Gilbert, Arizona. Gilbert is one of the more affluent suburbs of Phoenix, though attendees of Anchor Church, largely families with children, only partially fall into that affluent category; others have a lot of material needs. Many are looking for something for their children or simply something more spiritually deep than they've been offered in this highly religious area (largely Catholic and Mormon).
Originally hailing from Hershey, PA, Jason has lived in the Phoenix suburbs for 30 years. He and his wife, Tiffany, have four children ages 7 to 14. He enjoys music, movies, reading, and songwriting, and plays guitar whenever he can. He's also an avid University of Michigan fan.
In its short life (they officially launched on 8/11/19), Anchor Church has had the opportunity to model Joyful Generosity, one of their values, by serving and caring for a number of families in need as well as a single mom in their community, in addition to providing temporary housing to two local homeless families. Please pray they will continue to have opportunities to express generosity like this, and for continued fruit as they seek to reach their neighbors with the gospel. Pray that they would continue to build the church wisely and strategically to grow deeper first as disciples, and then wide as they proclaim Christ.
VIDEO COMING SOON
Arise Ventura
Ventura, CA
Pastor: Steve Ross
Steve Ross grew up in Lynwood, CA with a single mother who spent just as much time caring for at risk children and teens from the surrounding community as she did raising her own. In 2001, he married his childhood best friend, Jamie, whose parents were church planters in South Central LA. When God arrested their hearts and later called Steve to ministry, it was looking back on their parents' Christlike compassion and longstanding commitment to the margins that eventually led to a heart for church planting. Arise  Ventura is the 3rd multiethnic justice-seeking church plant they've been involved in launching. 
Arise Ventura gathers downtown, close to Ventura's Pier. On the one hand the suburban beach town of Ventura is paradise-like. But it is also a fractured community; ethnicity, class, and culture are pretexts for division and separation. For this reason Arise Ventura is focused on planting a gospel centered multi-ethnic church committed to seeing Ventura reconciled to God and one another. 
Steve and Jamie enjoy all the activities that come along with being young parents of eight children. Steve enjoys good coffee, smoking barbecue meat, and listening to music, especially if it's being performed live!
Pray for Arise Ventura to have a credible witness of God's love for all people, opposing the idols of comfort and tearing down walls of division in their culture. Pray also as they reach the next generation, serving the many families with young children in their church.
Bay City Church
San Francisco, CA
Pastor: In Transition
Grace Bible Church of Redmond
Redmond, OR
Pastor: John McKay
John McKay didn't always feel called to church planting. In fact, during his time at Western Seminary, he felt specifically led to ministry in an established church. But after nearly 7 years of serving as an Associate Pastor, it became clear that God was asking him to plant a church in Redmond, OR. 
Redmond is a fast-growing "small town" of 30,000 people. Many young families have moved to Redmond from nearby Bend because of the rapidly increasing cost of living there, and there are also many moving from out-of-state. There is a hunger throughout the city for solid Biblical preaching, and a desire to connect in a church that is making disciples. Grace Bible Church is primarily reaching young families, either new to the church and the faith, or new to town. They are also reaching those professing faith in Christ, but having had a hard time connecting in a church. 
John and his wife Crystal have been married nearly 15 years, and have 3 boys ranging from 5 to 10 years old. They love to be active—riding bikes, hiking, running, playing sports, etc. John also likes to do wood and metal working, and work on projects around the house. 
Grace Bible Church launched their services in September of 2018, and are looking forward to launching two new Community Groups in 2020 (for a total of six Community Groups!). Please join GBC in praying for the unity and growth of Community Groups in their church as they seek to bring the gospel to bear upon the lives of those in Redmond and the surrounding areas.
Grace Point Church Northwest
Las Vegas, NV
Pastor: Travis Fox
Growing up, Travis and his entire family became Christians while attending a church plant, igniting in him a passion to plant churches in order to reach people like his own family. Over time, the passion that began in college grew, and Travis and his family moved from Louisville, KY to Las Vegas, NV where he began working in full time ministry while also pursuing a degree at Western Seminary. 
Northwest Las Vegas is full of communities that were created to provide escape and respite from the hectic life of the Las Vegas Valley. Las Vegas suburbs like those in the Northwest area were designed with the goal of residents being able to live, work and play within a 3.5 mile radius, or what is called the "5 minute circle." Grace Point Church Northwest serves the young families, singles, and military families that live in this area. 
Travis and his wife Jess have been married for more than 18 years and have three children. Travis enjoys watching Kentucky basketball, coffee, steak, Crossfit, and continuing education. 
Grace Point Church Northwest has a growing relationship with the school where they gather on Sunday. Their volunteering and service at the school has made an impact on the head of the PTO, someone who currently does not believe in God. Please be praying for her and others that they serve at the school. Pray also for God's favor as they focus on sharing the Gospel in neighborhoods and communities in 2020!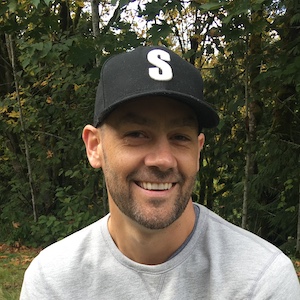 Icon Church
Seattle, WA
Pastor: Justin Anderson
For Justin Anderson, church planting is a perfect marriage of his gifts, skills, and passion. He loves Jesus and wants others to know him, is skilled to build something out of nothing, and loves the ability to exercise creativity. Justin has been involved in several church plants, and most recently planted Icon Church which launched in September 2019. Icon is located in the Capitol Hill neighborhood of Seattle, a culturally influential neighborhood in the heart of Seattle. They are reaching younger people often working in technology, which reflects a majority of the city's population.
Justin was born and raised in Portland and received his MA from Phoenix Seminary. He and his wife Emilie have five children. Justin loves to follow Arizona State University football and  Major League Baseball.  
In 2020, Icon is embarking on a year-long, catechistic journey for their small groups to walk through theology and practice. Please join them in praying that this is fruitful. Also, pray for their young church to find and raise up leaders in their congregation.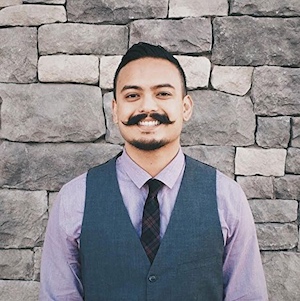 King's Cross Church
Rancho Santa Margarita, CA
Pastor: Chris Poblete
When God burdened Chris Poblete for his home area of Rancho Santa Margarita, he began meeting with pastors and church leaders in the area to pray for Gospel-centered revival in the region. Through this, Chris and his wife sensed the Lord calling them to be a part of the answer to that prayer by planting King's Cross Church. The church is located in a middle-class suburban area with many young families moving in. With new developments bringing in another 50,000 residents over the next 15 years, RSM is a top contender for fastest growing communities in Orange County. 
King's Cross launched publicly in December of 2017 and has attracted a diverse group of singles, young families, and retirees. Many of the congregants in this budding new church are skeptics or agnostics coming from unchurched backgrounds. They are thrilled to see the Lord changing lives through the power of Christ and His gospel. 
Chris and his wife Alyssa have three children. They both enjoy reading, working out, watching movies, hanging with the neighbors, and checking out new coffee shops and restaurants together as a family. 
Please join them in praying for the resources (both human and financial) needed to continue the mission of the church. Pray also that the curious newcomers would come to saving faith in Jesus. Pray that the Lord would raise up even more leaders and disciple-makers to strengthen a healthy gospel culture as they apply the gospel to their whole lives.
Reformed Church of LA
Lynwood, CA
Pastor: Rudy Rubio
Rev. Rudy Rubio had a desire — a desire to see a healthy reformed church in the hood. And he wanted to see this church planting other healthy reformed churches that would plant other healthy reformed churches. And so began Rudy's church planting journey, a journey that's driven him to pursue his MDiv from Western Seminary as well as his current pursuit of his DMin from Covenant Theological Seminary. And ultimately a journey that led him to plant Reformed Church of LA serving the Lynwood, Compton, and Watts areas of Los Angeles. In this urban location, they are often reaching community members who are hungry to know more of God, and find they often interact with ex-Roman Catholics as well. 
Rudy was born in East L.A. and raised in South L.A. He and his wife Edna have 4 children, one son-in-law, and one granddaughter. Rudy enjoys spending time with his family, reading theology, poetry, and handball. 
Reformed Church of LA is taking steps to plant a church in Wilmington, CA. Please pray that God will gather a launch team of people committed to seeing the gospel preached in Wilmington and in using their gifts to see it happen.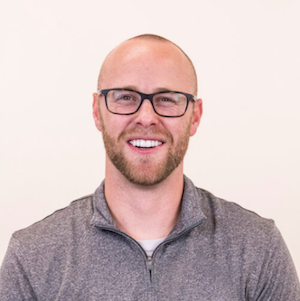 Story Church
Rancho Cucamonga, CA
Pastor: Travis Cunningham
Travis Cunningham became interested in church planting as a means to invite all of his family and friends to have an experience with Jesus just as he had. As he deepened his understanding of God and His Church, he grew to believe that the best way to do this was to plant a church in his hometown. Prior to moving "home" to plant Story Church, Travis spent time ministering in Oregon, where he also received his M.Div from Western Seminary, and most recently in Texas as a minister at The Village Church in Flower Mound, TX. 
Rancho Cucamonga is a largely middle to upper-middle class suburb of 200,000 people located about 35 miles east of Los Angeles. Story Church is reaching an ethnically diverse crowd ranging from children and youth to those in their 70s and above, though their primary audience are young families. 
Travis and his wife Katy have two kids ages 4 and 2. He enjoys hanging out with his family, playing and watching sports, smoking meats, and traveling. 
In 2020, Story Church is launching a year-long campaign entitled 'Compelled' to focus on their core value of mission. They will do evangelism training, push their home groups to be missional, and focus sermons on equipping the saints for the work of mission. As a part of Compelled, please join them in praying for 50 baptisms in 2020 for those who are not currently connected to Story Church. Pray that God would send laborers into the harvest and that Rancho would be reached. Pray that Compelled would result in the need to plant a church in a nearby city.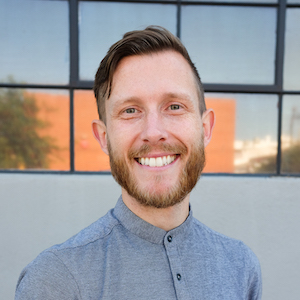 The Commons LA
Los Angeles, CA
Pastor: Devin Deuell
After meeting Jesus in college and seeing Him save others in powerful ways, Devin wanted to do nothing else but to see more and more people captured by the beauty and grace of the gospel. That developed into a passion for church planting, specifically within urban university regions of global cities.The Deuells moved to Los Angeles six years ago and began the work of planting The Commons LA in 2017.
The Commons LA is centered in the Westwood region of LA, where the big city meets the university (UCLA). The area is highly educated, ambitious to change the world, and draws the "best and brightest" from across the globe. As a church, God has given The Commons LA resonance with young, urban professionals who have experienced the immense anxiety or letdown of a life built on the shifting sands of "success."
As a native of the Seattle/Tacoma area, Devin received a B.A. in Religion/Philosophy from the University of Washington. He completed a certificate program in "Missional Leadership" through The Resurgence Training Center while on staff at Mars Hill Church in Seattle, and a two-year pastoral residency at Reality LA, a large church in Hollywood. He's been married to Kate for 10 years and they live in Westwood along with their two young boys and new baby girl! As a family, they love to play in the LA sun, build Legos, read stories, be silly, and watch Seattle sports teams fail on the biggest stages. 
Please pray for The Commons LA as they pursue to the work of the Spirit bringing gifts and courage to Jesus-loving leaders in 2020. Pray that as they journey through the Gospel of John, the Holy Spirit would help people see Jesus as the Son of God and for TCLA to follow Him with reckless abandon in a performance-driven culture.
The Table
Lafayette, CO
Pastor: Brad Edwards
Brad Edwards' interest in church planting is simple: he believes it is the most effective way to reach people with the Gospel. Lafayette is located in Boulder County, a place with urban values, suburban rhythms, and rural aspirations for community. It is politically progressive, spiritually new-age, culturally polarized, and deeply skeptical of churches and Christians. There are 110,000 people within a 10 minute drive of where The Table meets on Sundays, but only 7 Gospel-centered churches. Meeting in the area's only performance arts non-profit and having an "ask anything" text-in Q&A after every sermon has gone a long way toward earning credibility with skeptics, and resulted with a good number of non-Christians coming every Sunday and connecting in meaningful community.
Brad and his wife Hannah have a 3-year old son (Ransom), and enjoy skiing, being in the mountains, board games, and their insane dog (Scout). They seek to live out as much as possible the motto that "a crowded house is a happy home."
Please pray that The Table would be able to both fully welcome and connect the many new families who started coming over the last year, while also not growing complacent in missionally serving their community. They're especially feeling the pinch of not having enough lay leaders to care for and disciple the many families who've joined them, and would appreciate prayer for God to send them more mature Christians to help harvest the fruit God has been so faithful to produce! They are also sending their first church planter (Justin Chappell) with people and resources to start a new church in Longmont, CO in September 2020, so pray for God to provide more missionaries and lay leaders for both sending and sent church plants!
The Town Church | Greeley
Greeley, CO
Pastor: In Transition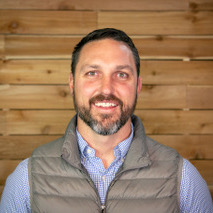 The Well | Longmont
Longmont, CO
Pastor: Philip Woods
Philip graduated from Northeastern State University with a degree in education. After college, he had the opportunity to teach and coach in the public schools for six years in Oklahoma and Texas. During this time, Philip felt God leading him into vocational ministry, so he began working at a church in San Antonio while attending Dallas Theological Seminary. While working in the church, Philip and his wife Julie began to pray about planting a church in Colorado. After two years of prayer, Philip, Julie, and their three sons relocated to Longmont, Colorado in August 2017. 
Longmont is a city of 100,000, located just north of Denver. Recently, Longmont was named the fastest growing city in the U.S. It is a community marked by political, socioeconomic, and racial diversity. Sadly, church attendance in northern Colorado is on the decline. Less than 10% of the population claims to be an Evangelical Christian. As one of the most unchurched areas in the country, the need for the church is evident.
On August 26, 2018 The Well launched in downtown Longmont with 17 adults committed to the plant. Its downtown location has provided many opportunities to engage the community and to be actively involved with local events. The Well hopes that through regular involvement with its community, its members will have many opportunities to proclaim the gospel and make disciples. 
Please pray that God would use this local church to advance the gospel in Longmont.