"Count it all joy, my brothers, when you meet trials of various kinds, for you know that the testing of your faith produces steadfastness. And let steadfastness have its full effect, that you may be perfect and complete, lacking in nothing." James 1:2-4
We know that the poorest communities in the world are especially vulnerable in this pandemic. But what does that look like in real life?
Here are just a few snapshots of everyday life directly from three Acts 29 church planters and apprentices around the world. 
A Broken Community Needs Christ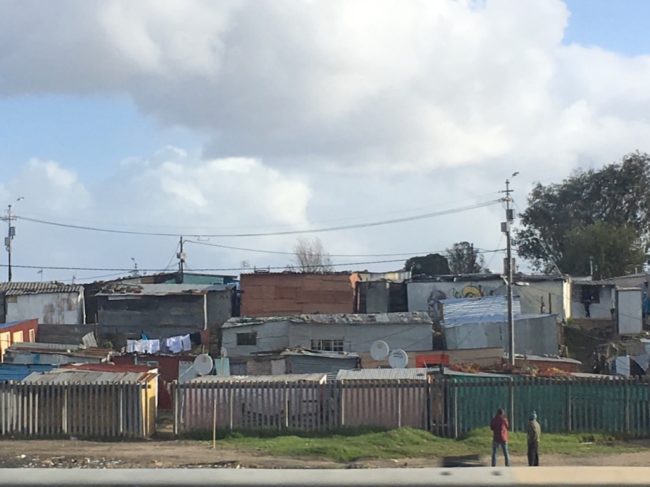 Mario Maneville lives in Cape Town, South Africa. His community, Bellville South, has a high prevalence of gangs, prostitution, drug dealing and addiction, mental illness, HIV and tuberculosis, and domestic violence. Mario often mediates between gangs, taking every opportunity to point them to Christ. He pastors Reformed Faith Mission Community Church, the only reformed church actively preaching the gospel in their area. They are well-known and, before lockdown, would daily read the Bible and share the gospel with their community.
"If you were to come here now," Mario says, "it would seem like there is no lockdown. Death is common here, so people don't fear it. They don't care! But the government is starting to crack down. There's a cat and mouse thing happening where people go in and then come out again after the police leave. People will rebel against anything the government says."
The coronavirus is often seen as something the devil has brought to scare them. Some local pastors, spreading superstition and false spirituality, add to the confusion. "As a church, we try to teach what is real and wise. Our people…are adhering to the lockdown. We're normally always visible, but now we're not, and the community is missing our church. The fact that they miss us is a witness to them that they need Christ, and they need the church."
Right now, Mario said that their church is preparing. If COVID-19 comes to their community, it will hit very hard. "It's going to be devastating, and the church is going to have to be there to pick up the pieces and be that gospel voice." 
Spiritualism, Uncertainty, and Mental Health
Located in Whitehorse, Harrison Kwok planted The Northern Collective, a church in Canada's remote Yukon Territory (between British Columbia and Alaska). The area is rife with new-age spirituality and residents are independent, largely keeping to themselves. The First Nations (indigenous peoples) population is high, at around 25%, with heartbreaking historical grievances that fuel hostility and misunderstanding about the church. 
Their area is in a state of emergency, with most things shut down. As many of us observe in the world right now, there is growing uncertainty and fear.
At the best of times, it is not uncommon for those who experience long winters and social isolation due to geography to struggle with mental health. According to CTV News, a 2013 report from the Canadian Institution for Health Information showed that  "Yukon had the third-highest rate of self-injury hospitalizations in Canada between 2011 and 2012."
Pandemics like this certainly don't help. "A friend of mine took his life last Sunday. Another friend texted me two days ago — he told me that his uncle committed suicide," Harrison shared. "If you're already on the fringes in your mind, this pandemic might tip you over the edge. People are hurting. It's a confusing time even if you're stable, and one of the primary mental health care facilities in Yukon was shut down a year ago. Resources are sparse."
"People in the Yukon like to 'get up and go,' and so tend to think this virus isn't a big deal. On the other hand, we are small. If this gets going in our smaller communities it could be deadly, and we do not have the resources at all to handle that."
Starvation or Corona?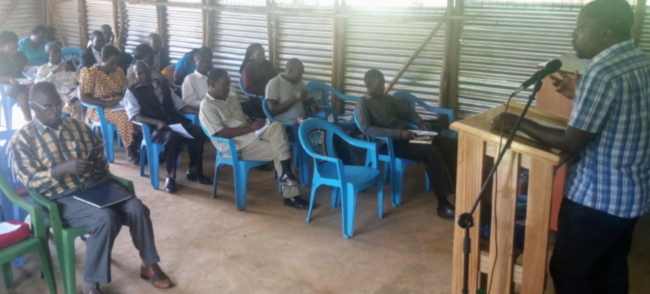 Ronald Kogo is planting Covenant Baptist Church in Nakuru, Kenya. People there are open and friendly. They welcome you in, happy to discuss the gospel. Out on the streets you'll see men, women, and children enjoying each other's company while talking and laughing. 
But Ronald shared that life is hard in Nakuru. "Jobs are scarce; not many people are educated. Men farm and grow their food. We have idleness, drinking, and many single mothers trying to feed their children. The average income is between $25-$300 per month, so some earn less than one dollar a day. Many young girls are given up to prostitution, and some become mothers very young."
And now, due to coronavirus, everybody is fearful.
Government enforced curfews have left people without enough time to stop at the market on the way home from work to purchase food. Many would rather get the virus than bring nothing home to eat. 
"With the virus, everything is harder," Ronald says. "It is impossible to make money. Without refrigeration, we must shop every day. One man died because police beat him so badly for breaking curfew. We cannot isolate. Most families live in a 12'x12' room, so where will you hide? How will you self-quarantine? Hand sanitizer is expensive; do you buy it, or food?"
Ronald believes that if the government began enforcing a total lockdown, it would surely kill people. Children would starve and crime would increase. 
"We have people in our church who survive on daily wages; in a lockdown they would have no food. How would we care for them?" Ronald asks. 
Ronald is still making regular calls to his church members to find out how they're doing and how he can pray, but many are wondering why their pastor is unable to visit them. "We have to find ways to pastor our churches. I want to be careful and gentle with their understanding. They need to know, 'this man thinks of us and cares for us.' I'm encouraging church members to find out how others are doing and to pray for each other."
So far, the virus has not hit Nakuru. As Ronald puts it, "It is a great worry, but we are thanking God. If the virus were to strike here, it would be a catastrophe."
A People of Prayer
Even as our own churches struggle, let's remember the communities that are groaning under the weight of this pandemic without many of the resources most of us depend upon.
Despite their current suffering and the threat of an unknown future, the stories of these pastors are rimmed with hope as they continue in gospel faith. We resonate with Harrison Kwok's words: "Though this is all very uncertain, God is not a God of uncertainty, and God wins. This world is not our home. We long for a place of stability, eternal value, goodness, and love. Social distancing and self-isolating reveals that we are meant for community with one another, and with God." Like the sun shining around storm clouds, the steadfastness of these churches displays God's faithfulness to a lost world.
Please, join us in praying for them and all God's people all around the globe. "May the God of hope fill you with all joy and peace in believing, so that by the power of the Holy Spirit you may abound in hope" (Romans 15:13).